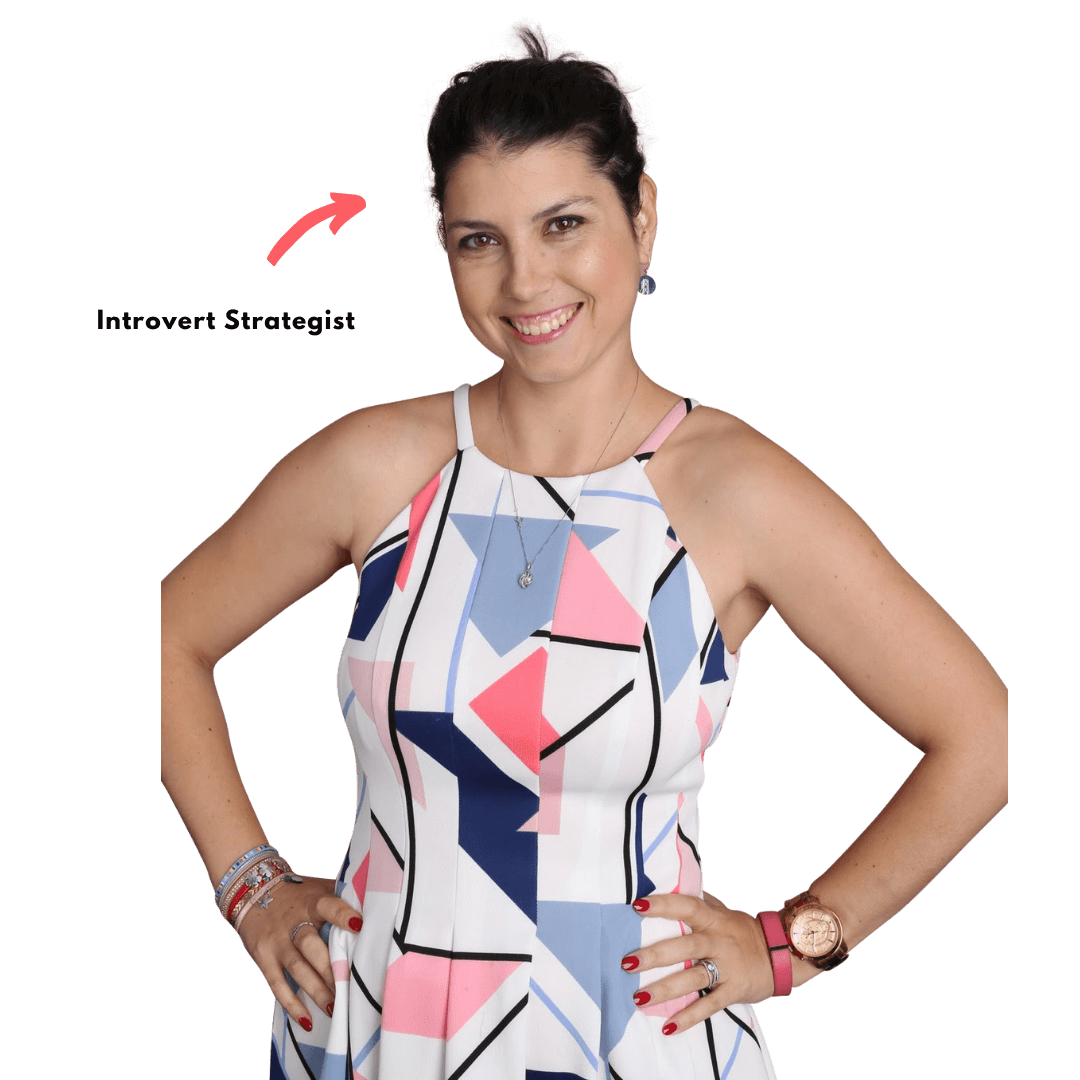 Love your
introverted self
You're worth knowing.
Learn how to use your "introvertedness" to your advantage
and stop comparing yourself to the "extroverted ideal".
Subscribe for the kick in the butt you need.
Featured
Free Social Anxiety Challenge
Every day for 7 days, we'll push the limits of our comfort zone.
I'll lead the challenge and document myself.
Hi, I'm Roxana.
I'LL BE HONEST WITH YOU. YOU DON'T NEED TO BE EXTROVERTED. YOU JUST NEED TO BE YOURSELF.
It took me years to figure out how to do that. All I wanted was to be an extrovert and not paralyzed in social situations. While I dealt with Social Anxiety, my struggle went deeper than that.
I believed I had nothing to offer, that I was unworthy to be liked, and that I couldn't hold a conversation. All things I had to unlearn through strategies and curated experiences. I learned to be confident, love my innate qualities, and embrace my highly sensitive, introverted self (INFJ type over here!).
I'm here to help you do just that! Oh and also to…
Love every part of your introverted awesomeness.
That being an introvert is holding you back?
That you're not getting ahead at work because of that?
Or why you're having a hard time connecting with people?
I certainly felt that way for many years.
It took me a long time to accept that I'm an introvert, that I have different strengths,

and that I have everything within me to be happy.
And if you have Social Anxiety, everything is amplified.
I used to dread and hide away from social invitations
and then my overall level of confidence took a significant hit,
leaving me alone with all of my insecurities facing me.
I basically stopped functioning.
If you can relate, then you might benefit from some of the tools
and strategies that I've created for myself to speak up,
make friends easier, and stop doubting myself.
Let's get started
Not sure where to start?
Here's a step-by-step action plan to help you overcome Social Anxiety
A few of the million frustrations I've had:
Not being able to let go of conversations that happened months ago
Getting sweat in all the wrong places from the anxiety of speaking up
Feeling terrified at the idea of interrupting someone
Not voicing my opinion for fear of confrontation
After I wrote this action plan and followed through on it, everything started falling into place.
I no longer sweated when I introduced myself or when I participated in ice-breakers (the horror!). But most importantly, I no longer dreaded interacting with people. I was free to be me!
If you want to tackle Social Anxiety, this guide will help you do that.
Free action plan
Having a hard time finding the right people?
I know, me too.
Making friends as an introvert is super hard.
That's why I created this free 20+ page guide to help you.
It took me a decade to have a handful of good friends in my life &
I wish I had figured out how to create those connections faster.
Here are some reasons why it took me so long.
I've never been the life of the party
I'm the total opposite of an extrovert
It takes a lot to make me laugh
Most people see me as being cold (I have a thoughtful resting bitch face)
I don't enjoy going to parties or drinking (there go all my prospects for friends)
I'm picky with who I let into my life (I don't collect people for the sake of it).
If this sounds like you, then you'll benefit from this guide (and I'd like to be your friend).
Here's to new (real) friends
Browse through my
featured articles

and

bonus guides

.

I'm constantly adding new guides and new freebies in this section, so save it for future reference!
If you're looking for a deeper dive into Social Anxiety, this is the place to be.
Also, if you have self-doubts, or limiting beliefs, you'll find the tips I use on myself to push through.
Get confident
Subscribe
To the most inspirational, thought-provoking, & meaningful newsletter.
EVER.
I'll give you the strategies to be
socially confident & the motivation
you need to show your introverted self.
*& I promise we'll share some laughs ha-ha*
What are you waiting for?